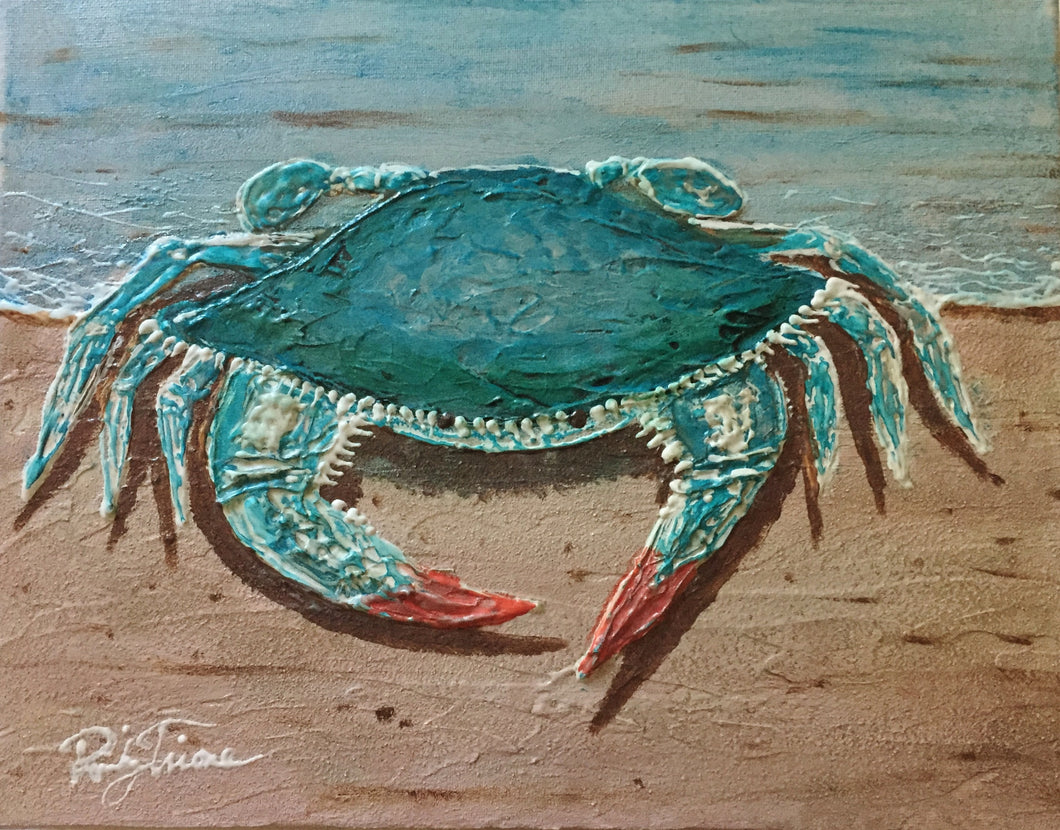 Blue Crab on Beach by Ricky Trione, "Canvas Prints, Gallery Wrapped"
Regular price $94.00 Sale
Ricky Trione grew up very close to the Mobile Bay, along the Eastern Shore.  He and his family loved catching crabs from the Daphne May Day Pier!  Many his favorite delicious seafood dishes are made with Crab, like Gumbo, Crab Cakes, West Indies Crab Salad, Crab Roles and many more.
Ricky uses a lot of Textures to form his images, like this Blue Crab on the Beach.  As a blind artist, he needs to be able to feel as he creates images on canvas.  
This canvas print is sure to make a statement in any space. It's hand-stretched on a poly-cotton blend canvas with a matte finish coating.
• fade-resistant
• 20.5 mil-thick poly-cotton blend canvas
• hand-stretched
• hand-glued solid wood stretcher bars
• matte finish coating